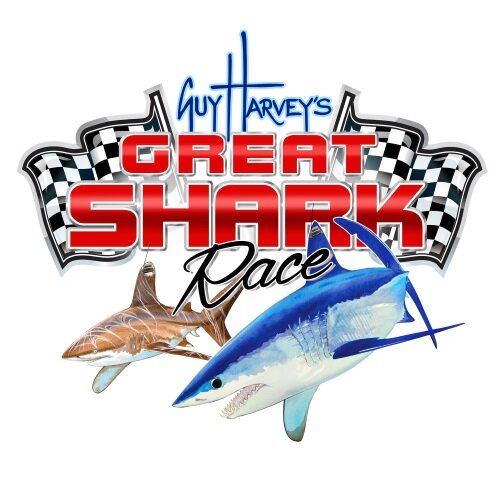 Guy Harvey Great Shark Race
Competitive Conservation
The Guy Harvey Great Shark Race (GSR) is the ultimate conservation competition on the high seas!
As part of an ongoing study into the migration patterns of our ocean's top predators, the Guy Harvey Ocean Foundation (GHOF) and Guy Harvey Research Institute (GHRI) at Nova Southeastern University are launching the Guy Harvey Great Shark Race. This race allows individuals and businesses to sponsor and name a shark that will be fitted with a satellite tracking tag, allowing researchers and the public to follow their shark online in near real time on the web site:
www.ghritracking.org
. Whoever's shark travels the longest distance in six months wins the grand prize – a Florida Keys fishing vacation!
By joining the GSR, not only will you be helping to research and conserve these ecologically vital animals but you will also be able to promote your business to customers and have bragging rights to your friends as they all follow your shark online!
If you like, you can even participate in the race by joining the expedition and catch your own shark and have a front-row seat on the water as researchers wrangle, tag and release your shark. Learn more
here
.
Race participants will receive:
- Custom race certificate featuring your shark's name,
- Limited edition Great Shark Race print signed by Guy Harvey,
- Publicity to the 750,000+ Guy Harvey social media followers,
- Sponsors of tags that last one-year will receive a signed copy of Guy's book
'Fishes of the Open Ocean'
.
The sponsor of the winning shark will receive:
- A Guy Harvey original painting,
Plus…
- A fishing trip for two people to Islamorada, Florida,
- Three (3) day / two (2) night stay for two people at the Islander Resort, a Guy Harvey Outpost,
- One full day of offshore fishing,
- Dinner for two (2) each night at Guy's Beachside Bar and Grille (alcoholic beverages not included)
Tags are limited so get yours today
here
!